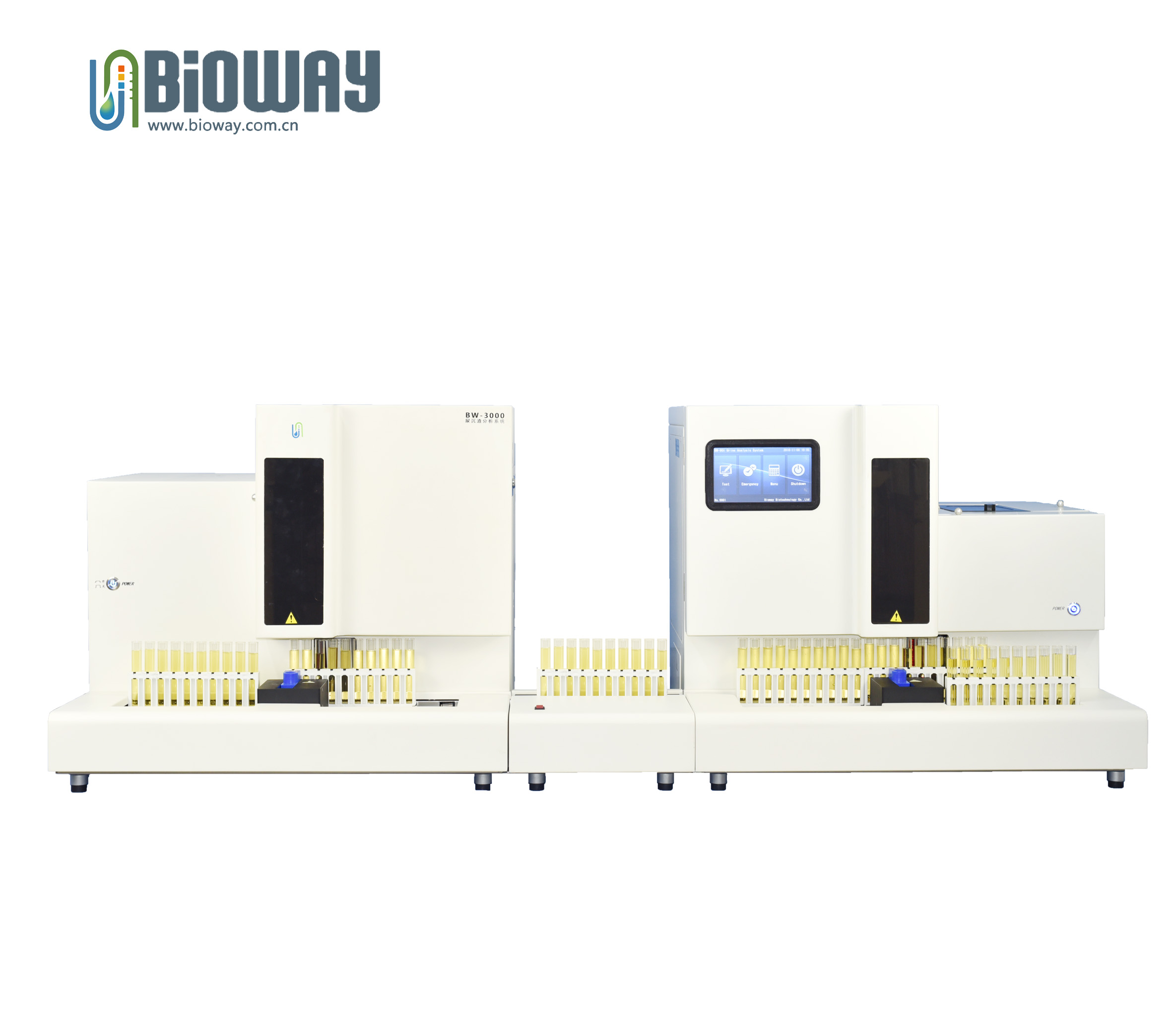 Product Name:
Full Automatic Urinalysis System BW-3000 & BW-901
Detalles
Full Automatic Urinalysis System BW-3000 & BW-901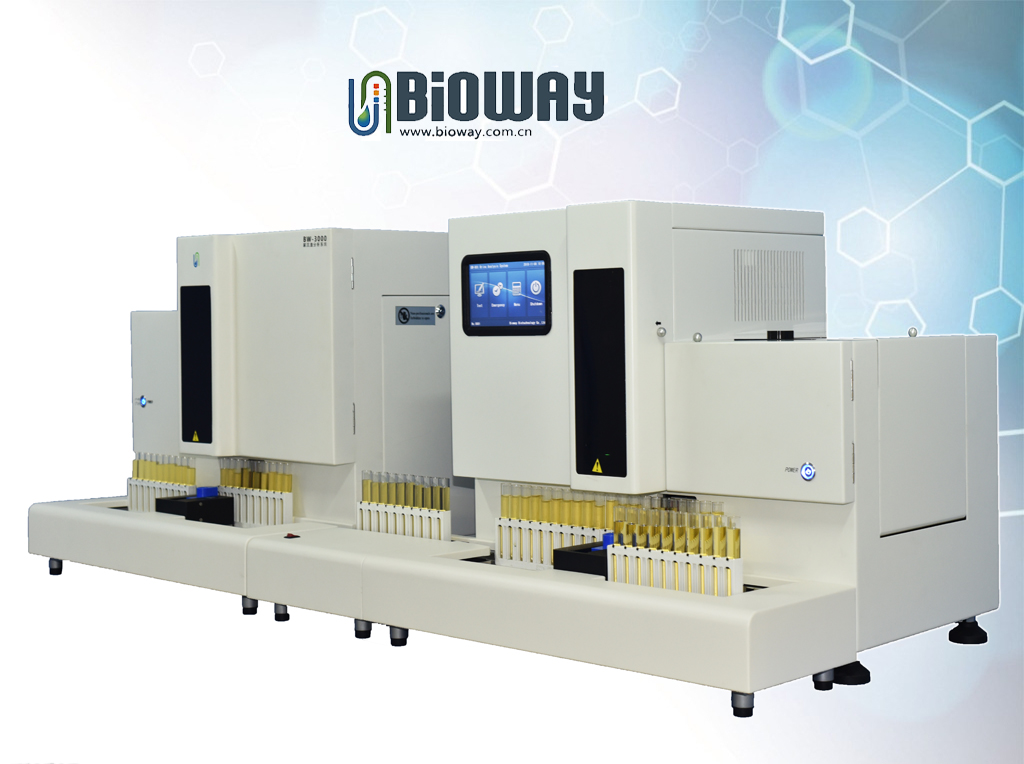 Test Item:
Standardized classification and quantitative counting for urine sediment
Test Parameters:Normal RBC,Standing RBC, Dysmorphic RBC,Normal WBC ,WBCC,Pus Cell ,Hyaline Cast ,Granular Cast,WBC Cast ,Squamous Epithelial Cell ,Normal Epithelial Cell ,Sperm ,Calcium Crystal ,Oxalate Crystal Bacteria ,Yeast ,Amorphous Urates ,Mucus etc. 10.11.12.14 chemical indicators in urine can be automatically analyzed according to the applicable strips. Strip Parameters:Urobilinogen(URO),Bilirubin(BIL), Ketone(KET), Blood(BLD),Protein(PRO), Nitrite(NIT), Leukocytes(LEU), Glucose(GLU), Specific Gravity(SG), PH(pH),Ascorbic Acid(VC), Microalbumin(MAL), Creatinine(CRE), Calcium(CAL).
Working Principle:
Urine sediment analysis:Using machine vision technology to automatically identify and classify the urine formed elements with automatic morphological method. Urine dry chemistry analysis:Reflected photoelectric colorimetric analysis.
★Features
One-time complete urine dry chemical automatic detection and urine formed elements automatic microscopic examination, efficient, fast, no pollution;
Comprehensive report of dry chemical analysis results, urine formed elements test results, scientific indicators, illustrated, provides full diagnostics means for clinical;
High speed, up to 120-150 samples/hour

---
CONTACT US:
Tel: + 86- 516-87989109
E-mail: sales@bioway.com.cn